Sponsored Links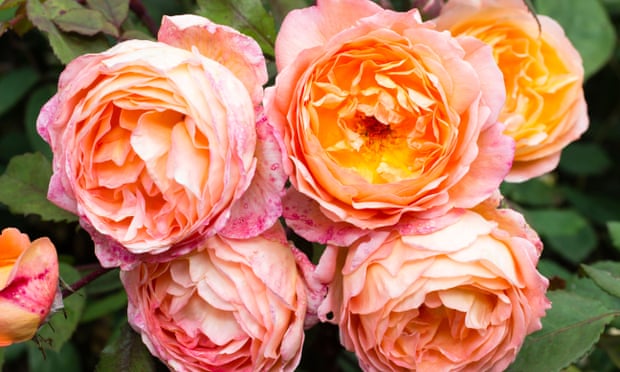 ---
Sponsored Links
This article titled "Gardens: not all roses smell like roses" was written by James Wong, for The Observer on Sunday 14th February 2016 06.00 UTC
Sponsored Links
For years I dismissed the fragrance of roses as cloyingly sweet, conjuring up images of lurid pink 80s potpourri, net curtains and Valentine's Day kitsch. But there is no "one" rose smell. Each variety contains a mixture of hundreds of chemicals – including compounds found in lavender, passionfruit and citrus. There are dozens of super-fragrant scents that don't have the slightest whiff of boudoir about them.
Sponsored Links
Scientists and perfumers classify scented roses into up to 10 groupings (they can't always agree on how to sort them), according to the plants' dominant scent compounds. Some smell like exotic fruits, spices and even liquorice.
Here are my top five picks for knockout fragrance, including a few "true rose" favourites. Brave the cold to plant a rose bush this Valentine's Day and be rewarded with decades of scented flowers for half the price of braving the crush at the florist.
Fruity

To me these are the very best, spanning flowers with intense aromas of strawberries and apricots through to lychees and guavas. 'Lady Emma Hamilton' mixes muscat grapes with ripe mangos to create my all-time favourite "non-rose" rose fragrance.
Musk

The stamens of some roses emit strong, spicy, musky aromas – like the scent of freshly grated nutmeg or rolling tobacco. This is pronounced in single-flowered, climbing roses whose stamens kick out the most aromatic compounds. 'Felicia' is a shrub rose with heady-scented clusters of powder-pink blossoms.
Tea

In fully open flowers, varieties in this group have the classic rich rose fragrance complemented with the sweet, tannin-like scent of brewed black tea. These compounds seem to be linked with genes that create petal colour, as this scent is associated with yellow varieties. 'Gloire de Dijon' is a rambling climber with intensely fragrant, primrose-yellow flowers.
Myrrh

Roses in this group do not smell like the incense of the same name, but of fresh aniseed, apparently deriving its name from the Latin for 'Sweet Cicely' (Myrrhis odorata), which has liquorice-flavoured leaves. 'Absolutely Fabulous' has a spicy anise scent and won Rose of the Year in 2010.
Old rose

Rich, sweet and steeped in nostalgia, this is the family that is used to make rosewater, rose otto oil and Turkish delight. Loved by many, but a bit Barbara Cartland for me. 'Harlow Carr' and 'Munstead Wood' are must-haves for lovers of classic rose scent.
All roses available from davidaustinroses.co.uk, except 'Absolutely Fabulous' (classicroses.co.uk)
Email James at james.wong@observer.co.uk or follow him on Twitter @Botanygeek
guardian.co.uk © Guardian News & Media Limited 2010
Published via the Guardian News Feed plugin for WordPress.
Sponsored Links