Sponsored Links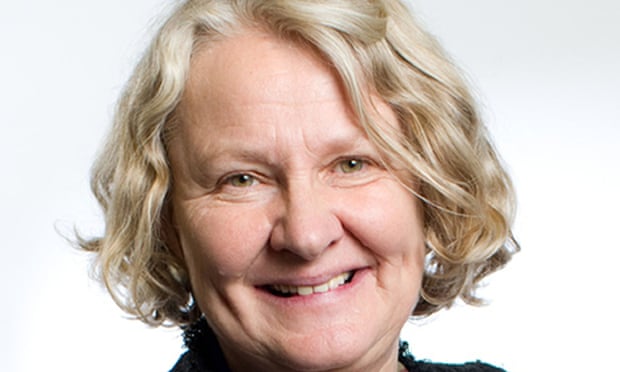 ---
Sponsored Links
This article titled "How much longer must women wait for true equality?" was written by Kevin McKenna, for The Observer on Saturday 26th December 2015 18.03 UTC
Sponsored Links
How will we know when true gender equality is achieved in the British workplace? Perhaps there is an index running, even now, which measures gender equality with a range of key indicators. Equal pay at all levels of service delivery in the public sector would surely be one, as would equal numbers of women achieving promotions at work or being employed in positions appropriate to their qualifications, skills and training. Parity of representation in company boardrooms and among the nation's chief executive officers would surely be another important indicator that, 40 years after the Sex Discrimination Act, this country is serious about treating women fairly and equally in the workplace.
Sponsored Links
Last week, in a perverse way, the Labour MP Helen Goodman provided another measure of the progress that has been made by working women in the UK. Goodman, the MP for Bishop Auckland in north-east England, suggested that women are now routinely promoted to top jobs in Whitehall that were beyond their competence and level of experience. Goodman said: "Someone very senior in the Foreign Office was saying that they were under pressure to appoint women as ambassadors. You can find that people are perfectly capable but sometimes they lack the experience or skills that you need to have. And you are not doing the organisation or [the women] themselves any favours by appointing them."
If this is true, then it would be a landmark day in the quest for women to be treated equally in the workplace. That there may be some women operating at the highest level of the UK government who are not up to the job and have only been appointed because of their gender ought to be a cause for some celebration. For hundreds of years, the governments of this country and the biggest boardrooms have been awarding the best and most financially lucrative jobs to incompetent men.
All over the UK today, there are tens of thousands of male executives and senior civil servants who were only appointed to their jobs because of one or a combination of the following three attributes: they are members of the right golf club; they are freemasons; they attended the right sort of school. The cost to British industry going back generations because of this army of chinless wonders is probably beyond calculation.
In the banking sector, an army of men brought this country to the brink of economic collapse because of a combination of greed, arrogance and rank incompetence. As well as the toxic bundles of mortgages that these men were trading in, how many were handing out billions in loans to decent chaps who had given them hand relief in England's green and pleasant boarding schools? And when the roof fell in on their scams and stratagems, another army of incompetents was there to bail them out with billions of our money.
Goodman, a former member of Gordon Brown's Labour government as work and pensions minister, was questioning City regulators about the collapse of Halifax Bank of Scotland. She seemed to be suggesting that a panicked desire to achieve gender balance in the banking industry had led to women being appointed who did not have the depth of experience required.
Perhaps so, yet the fingerprints found at the scenes of the UK's biggest ever financial crime all belonged to men. Thus far, these men have all escaped justice and have all been handsomely rewarded for their failure. And, guess what, many have found highly paid senior positions in other positions that, to a greater or lesser extent, involve handling the public's money.
Just the other week, Alistair Darling, one of those who awarded them billions to recover, celebrated his elevation to the Upper House by accepting a seat on the board of Morgan Stanley. Having fought to keep Scotland in the UK the new Baron Darling of Roulanish now finds that some are indeed Better Off Together.
If there were any women in senior positions in the banking industry who were not deemed to be up to the job it's doubtful that they would have been allowed to be members of those establishments and country clubs where some of the profligate deals were completed. And they could not have inflicted any more damage on Britain than their incompetent male colleagues did.
Goodman's theory about women being appointed to jobs beyond their ability carries echoes of the 1970s about it. The statistics tell a different story. Around 53% of civil service workers are female, yet women hold just over a third of senior posts and less than one-fifth of them are permanent secretaries. Discrimination against women in the civil service is just part of the pattern of privilege that our self-appointed elites have fought to embed in the culture of the UK.
It is one of the great ironies of the British right that they use "efficiency" and "cost-effectiveness" to justify paying people as little as they can get away with and yet promote hopelessly unqualified and unsuitable people, mainly men, to the big and important jobs.
In any area of British industry, politics and culture you care to look, well-qualified women of proved ability are still being paid less than their male colleagues for doing the same job. If you think there are far more iniquitous injustices to concern us then think again. This culture insinuates itself into behaviours handed down from fathers to sons and mothers to daughters. It suggests if you are a male, that it is normal to look upon women as something less than you. And if you are a young, talented woman, it discourages ambition and the idea that you can strive to be the best.
In Scotland, women such as Nicola Sturgeon, Kezia Dugdale and Ruth Davidson have shown that being female and not having had the assistance of a private school doesn't stop you being all that you can be. They all achieved success against the odds in a male-dominated sector. Their continued success will be judged partly on how many other women they can emancipate in Britain's factories and offices.
guardian.co.uk © Guardian News & Media Limited 2010
Published via the Guardian News Feed plugin for WordPress.
Sponsored Links